"10 Grandes Tendências de um Mundo em Mudança"
Article about 10 major trends of a world in change. 
What would be the future like regarding technology, climate changes, communication, surveillance, etc.
"Natal Fora de Casa"
List of restaurants and dishes for 2014 Christmas dinner
The illustrations depict the main ingredients of some of the most delicious Portuguese Christmas recipes (cod, lamb, octopus, turkey).
"Resoluções - Em 2014 é que é"
Article about a new year's resolutions list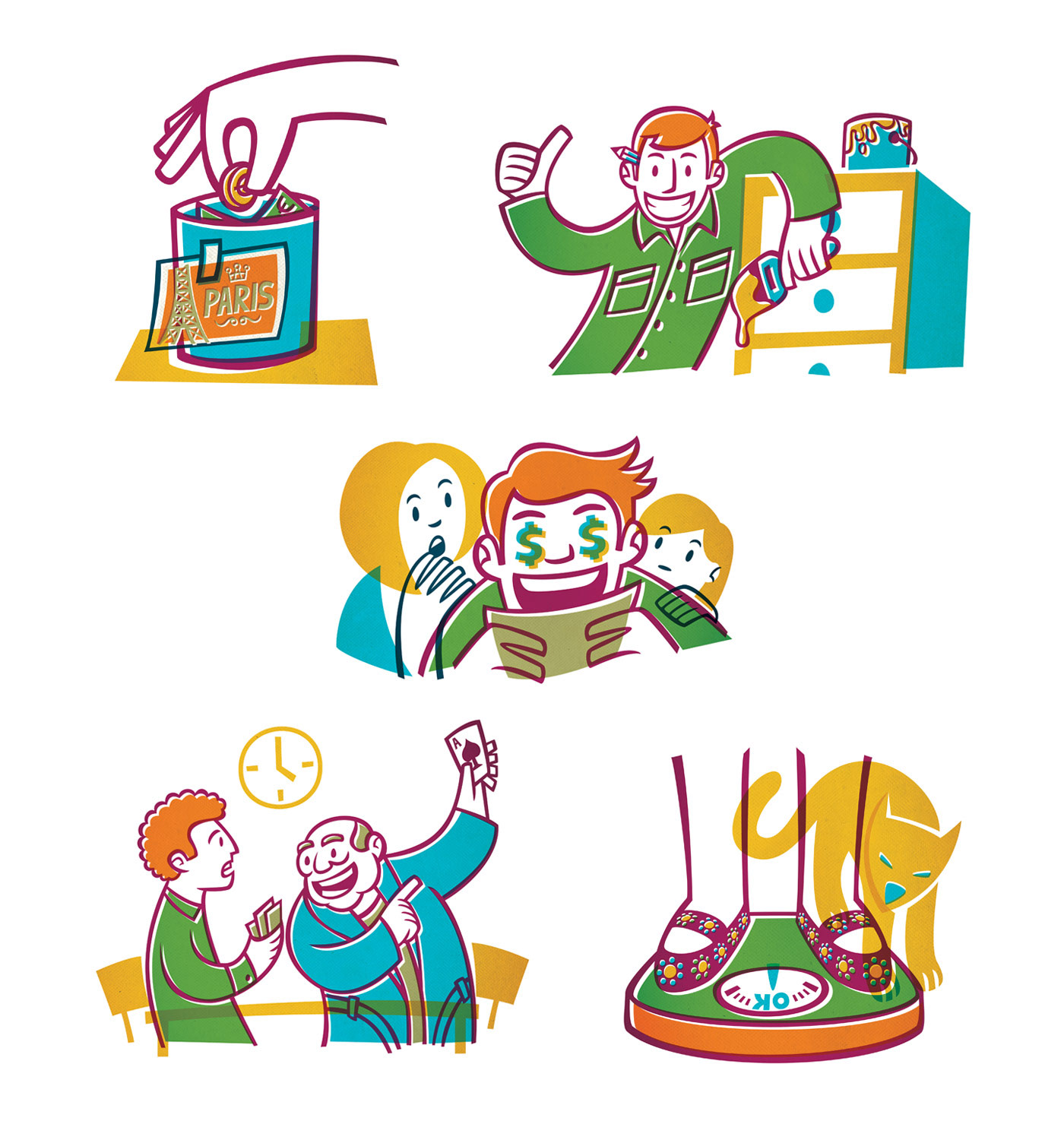 "Facebook - Dez anos a mudar o mundo"
Article about how Facebook changed the world in ten years.